Hand Washing Station Rental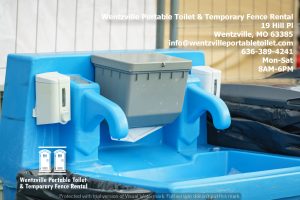 Portable Hand Washing Stations Wentzville MO
Wentzville Portable Toilets & Temporary Fence Rental is not only your source for temporary fencing and portable toilets - we also keep a large stock of portable hand sanitizing stations as well. It's important to offer a place for your guests to wash up after using a porta potty. Particularly post-COVID, your guests want a place where they can make sure their hands are clean after using the bathroom. Our portable handwashing stations feature a sink with clean running water, antibacterial soap, and hand towels for your guests to use.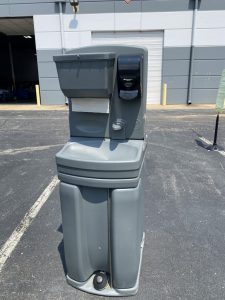 Mobile Hand Sanitization Stations for Rent in Missouri
Our portable sinks are easy to use and can be placed alongside your portable toilets. Have a large event you need service for? Don't worry, we keep a large number of our portable sinks and hand washing stations in inventory, and can supply as many mobile hand washing stations as your event will need.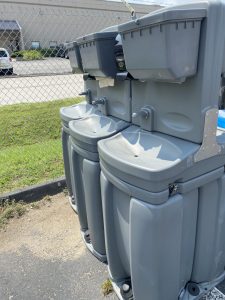 Wentzville's Best Portable Sink Rentals
If we can help you with a portable sink rental, please give us a call at 636-389-4241. We look forward to hearing from you, and thank you for your business!